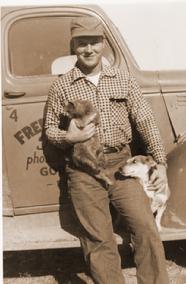 In the fall of 1952, Fred E. Widman Jr. began his quest to enter the trucking industry. With a deep passion for trucking, he began hauling water (mainly at night) to rural area residents for their cisterns while hauling materials during the day. One year later, his fleet had grown to 4 trucks. More trucks were added each year and would eventually reach 40+ by the 1970's. Throughout the years, Widman acquired hauling contracts for asphalt distributors such as Thompson asphalt, Mahoney Asphalt, Bridge's Paving Company, Illinois Valley Asphalt among others.
In 1956, Fred bought his first backhoe loader and began venturing into the excavation business, and what started as F.E. Widman Trucking became F.E. Widman Trucking and Excavating. Throughout the years he began performing projects at Principia College, groundbreaking for the Nike Base in Grafton and many more in the area.
He soon began working and developed long-standing relationships with developers (i.e. Jun Construction) and local engineering firms (i.e. Sheppard, Morgan and Schwab) in site development, storm sewer installation, water main installation and more for areas such as D'Adrian Gardens. Widman continues to maintain the relationships built with the above mentioned for many years.
In the early 60's, Widman achieved qualification to perform work for the State of Illinois including sewer projects, water mains, etc. This included a 3-mile sanitary sewer for Homer Adams Parkway called Holly Hills Sewer Project. Widman also performed various sewer projects on Milton Road in the upper Alton area. In addition to the Alton area, Widman was performing work in other municipalities such as Shipman (complete water treatment system and lake), Greenfield (Sewer treatment plant), and Worden (Sewer project) among others.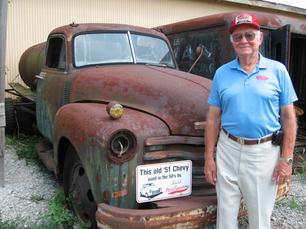 Eventually Widman became involved in a venture with the late Homer Adams. Thanks to the vision and foresight of Adams and the expertise of Widman, the venture became one of Alton's largest development areas known as Homer Adams Memorial Parkway. Widman was responsible for approximately 90% of the site development for future businesses such as The May Company, Ramada Inn, Target, Holiday Inn and many other restaurants and retail chains.
In the 1970's and 80's, Widman started performing airport work, such as the removal and replacement of concrete runways. Other various projects included Seminary Road (graded, widened, and paved), Milton road relocation from Alton to Broadway, East Alton (Extension of Homer Adams Parkway), and reconfigured the Islands in East Alton in additional to a complete sewer system in Holiday Shores.
From day one, Widman has always maintained a motto of honesty and integrity, providing a quality product at a fair price and maintaining the safety of all employees and subcontractors. During these years in business, Widman also gave back to the community with donations of labor, equipment and expertise to worthwhile projects such as Gordon Moore Park and the Stamper Lane Ball Diamonds among others.
By the late 1980's, the trucking industry had diminished and the second generation had begun. The established tradition started by Fred continued through son, Terry Widman. Now known as Widman Construction, Inc., the tradition was carried on with various projects in the local communities while also venturing out of state during a slow local economy. This included runway projects for the U.S. Department of the Air force in Florida, Texas, Alabama, and North Carolina. Of note, Widman built concrete targets to simulate the bunkers to be penetrated during Operation Desert Storm.
Widman eventually refocused its resources back to the local area to perform projects for the IL Department of Transportation, U.S. Corps of Engineers, IL Department of Conservation, FEMA, Shell Oil, Tosco Oil, Dynegy, ConocoPhillips, Illinois American Water, City Of Alton, and the Village of Godfrey among many others.